Many patients ask me, doctor! Which toothpaste is best for lichen planus? But it is more important to tell you about the toothpaste you should avoid in lichen planus.
Every patient is different. In simple words, a paste that shows to be suitable for one person may not be suitable for the other. Hence the present article provides a step-by-step approach to select the best toothpaste for you.
The skin in the mouth will be tender in patients suffering from oral lichen planus. A slight change in the environment can cause a severe burning sensation in the mouth.
Most toothpaste contains sodium lauryl sulfate. Other than the principal ingredients, toothpaste comes in various forms and flavors. So, here is the list of toothpaste that should be avoided, if you suffer from oral lichen planus.
Table of Contents
Take the first step to a better Oral health!
Get tips on Oral health and discover ways to improve your Dental health. Sign up today
Subscribe to Blog via Email
Gel pastes
Gel pastes are more acidic. They irritate the tissues in the mouth. Patients with Oral lichen planus should avoid gel pastes.
The ideal pH of toothpaste range between 6 to 8. Toothpaste is mostly a buffer in nature. But Gel pastes provide a slightly acidic medium compared to white toothpaste. The acidic medium may aggravate the burning sensation in patients suffering from oral lichen planus.
Whitening toothpaste
Whitening toothpaste comes with smaller portions of hydrogen peroxide. Hence they provide an acidic medium and may increase the burning sensation.
Moreover, the whitening toothpaste contains a lot more abrasives compared to conventional toothpaste. The abrasive provides micro-irritation on the skin of the mouth and may aggravate burning sensation.
Toothpaste containing clove
Clove provides a soothing effect on gums and mucosa (Skin of mouth). But on the other hand, it also provides irritation to people who are allergic to clove. One common sign in these patients is, they feel a severe itching sensation on the gums after brushing with clove toothpaste. Moreover, the gums become red after brushing.
Such patients should avoid toothpaste-containing cloves.
Toothpowder
Of course! Using toothpowder is an age-old practice for cleaning teeth. But there are some countries where people still use tooth powder as the primary medium to clean their teeth.
Toothpowder contains coarse particles and can provide friction while brushing. Moreover, the micro-abrasion produced from these powder particles may harm the gums and mouth resulting in increasing the severity of oral lichen planus.
What to read more about lichen planus. Get the best-seller book on oral lichen planus today.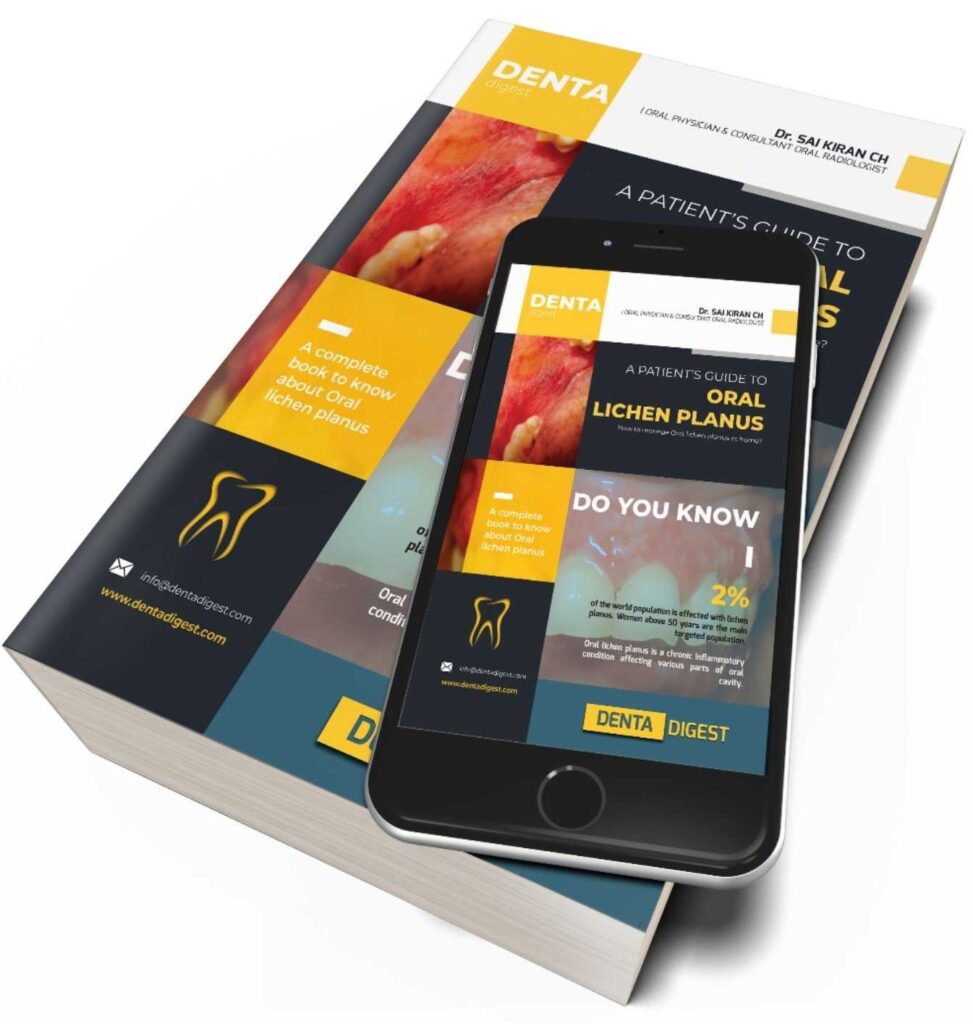 Which toothpaste is best for oral lichen planus?
We always prefer toothpaste with the least ingredients for patients suffering from oral lichen planus.
A base paste like Colgate white or any other paste with minimal composition serves better in patients with oral lichen planus. Any paste which is too acidic or too alkaline may irritate and may aggravate oral lichen planus.
How should I choose my best paste?
The best paste is the one that provides comfort and may not increase the severity of the burning sensation in the mouth.
Patients should take at most care while choosing their toothpaste. If the paste is found to increase your lesion or burning sensation, you should immediately stop the paste and should shift to a different paste with which you are comfortable.
Though the process may take some time, finally you will end up getting the best paste for your oral lichen planus.
Take home message
The toothpaste which worked for your friend may not work for you. Hence it is up to you to find your best product.
Avoid gel pastes and any highly acidic or alkaline toothpaste, they might irritate your gums and mouth.
A minimalistic paste (paste containing few ingredients) is an ideal paste for patients suffering from oral lichen planus.
List of toothpaste that we recommend for patients suffering from oral lichen planus.
Latest posts by Dr. Kiran
(see all)